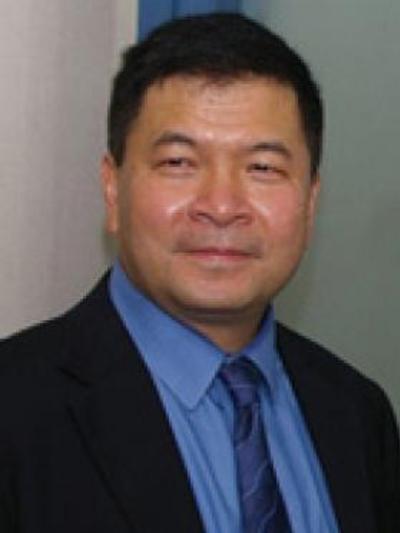 Xiaobin Jian (简小滨)
Associate Professor
398 Hagerty Hall
1775 College Road
Columbus OH
43210
Areas of Expertise
premodern Chinese literature
Chinese language pedagogy
Education
Ph.D. Ohio State University
Spring Semester 2014 Office Hour:
Professor Jian specializes in language pedagogy, discourse analysis, presentation and negotiation in cross-cultural context, material development and program development. While he has taught a wide range of courses in Chinese language, literature and culture, Prof. Jian has focused his research interest on training advanced non-native learners in authentic cultural context. His expertise includes developing courses and pedagogical materials utilizing authentic materials and multimedia technologies to approximate authentic cultural environment and experience and developing study and internship abroad programs in China emphasizing in-depth engagement with local communities and extensive participation in specific professional domains. Along with extensive in-the-field experience, Prof. Jian has authored and co-authored several books, articles and multimedia materials in these areas. His current projects include Performed [location], a series of pedagogical materials designed to facilitate intermediate level learners' engagement in respective Chinese local communities and Trans-Pacific TV, a web delivered platform utilizing authentic multimedia materials to train advanced learners to develop knowledge and skills to interact with Chinese point of views, perspectives and presentations in a wide range of cultural, social, economical and political issues.
Prof. Jian directed The College of William and Mary's Chinese program for more than 10 years before began to direct OSU's Qingdao Center in 2007. He served as publication reviewers for Yale University Press, University of Arizona Press and Cambridge University Press. He has been serving as editorial board member for a series of bilingual English-Chinese textbooks in humanities (Shanghai Education Press) and for Cowrie: A Chinese Journal for Comparative Literature and Culture (Shanghai Literature and Art Publication House), respectively. In addition, he has been visiting professor at Shanghai Normal University, Tsinghua University, Sichuan University, Guizhou University, and Guizhou Normal University, respectively.