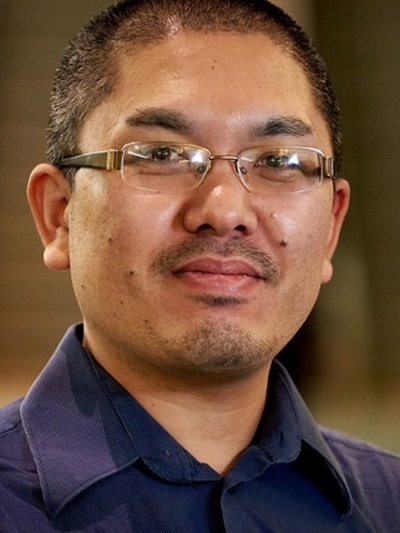 Teppei Kiyosue
Senior Lecturer
372 Hagerty Hall
1775 College Road
Areas of Expertise
Japanese language pedagogy, curriculum and instruction, advocacy
Education
Ed.S., Curriculum and Instruction, Marshall University
M.S., Adult and Technical Education, Marshall University
Biography
Teppei Kiyosue teaches all levels of Japanese language courses. He has more than twenty years of experience in teaching and guiding both graduate and undergraduate students to develop advanced language skills while demonstrating opportunities to apply them beyond the classroom. In 2020, he received the Provost's Award for Distinguished Teaching by a Lecturer at The Ohio State University.
At the Department of East Asian Languages and Literatures (DEALL), as a Japanese language course coordinator, instructor, and graduate teaching assistant supervisor, Kiyosue reaches learners of all levels with his extensive knowledge of the linguistic properties of the Japanese language and the communicative aspects of Japanese culture. He has expertise in various foreign language teaching methodologies, utilizing the Performed Culture Approach (PCA) and the latest technology-based resources. He also holds the American Council on the Teaching of Foreign Languages (ACTFL) Oral Proficiency Interview (OPI) Full Tester Certification in Japanese.
Additionally, Kiyosue has extensive knowledge and experience in advocacy and outreach, including organizing professional development workshops for teachers of Japanese in Ohio, advocating their language programs, connecting K-16 language education and careers, integrating career orientation into the language curriculum, and supporting study abroad and internship programs. He engages in outreach opportunities as an officer for the Ohio Association of Teachers of Japanese (OATJ) and serves as an active member of the American Association of Teachers of Japanese (AATJ). In 2014 and 2015, he attended the Japan Foundation, Los Angeles (JFLA) - AATJ Leadership Training program as an OATJ representative and he served as the president of OATJ for the 2015-2017 term. In 2019, he attended the ACTFL Leadership Initiative for Language Learning (LILL) Summer Institute as an AATJ representative.
Courses Taught
· Japanese 1101 - Level One Japanese I: Classroom Track, Summer Intensive Track,
Individualized Track
· Japanese 1102 - Level One Japanese II: Classroom Track, Summer Intensive Track, Individualized Track
· Japanese 1103 - Level Two Japanese I: Classroom Track, Summer Intensive Track,
Individualized Track
· Japanese 2102 - Level Two Japanese II: Classroom Track, Summer Intensive Track
· Japanese 4101 - Level Three Japanese I: Classroom Track
· Japanese 4102 - Level Three Japanese II: Classroom Track
· Japanese 5101 - Level Four Japanese I: Classroom Track, Summer Intensive Track
· Japanese 5102 - Level Four Japanese II: Classroom Track, Summer Intensive Track