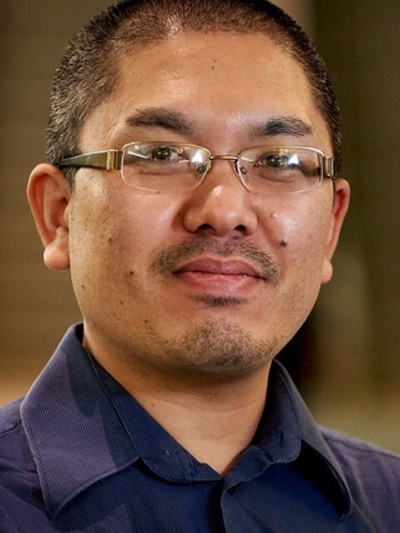 Teppei Kiyosue
Lecturer
372 Hagerty Hall
1775 College Road
Altogether, I have more than twenty years' experience not only in teaching, but in guiding students to make the utmost of those skills they developed in my classroom. When I began my career at Marshall University, I was the only Japanese instructor on campus, so the success of the Japanese language program there depended on how well I did my job. My students' demonstration of how my courses benefited their lives was a key component, and many under my direction went on to study abroad, teach English in Japan, or embrace a career in Japan/Japanese related business.
As a Japanese language course coordinator, instructor and Graduate Assistant Teacher supervisor at DEALL, I reach learners at all levels with extensive knowledge of the linguistic properties of Japanese and Japanese culture. I  have expertise in various foreign language teaching methodologies utilizing Performance-based Pedagogy and the latest technology-based resources.
Additionally, I have extensive knowledge of academic advising that includes advocacy of language programs, connecting K-16 language education and careers, integrating career orientation into the language curriculum, and advising for study abroad and intern programs. I engage in a number of outreach opportunities as an officer for Ohio Association of Teachers of Japanese (OATJ) and an active member of American Association of Teachers of Japanese (AATJ).
---
LICENSURE AND CERTIFICATION
ACTFL Oral Proficiency Interview (OPI) Full Tester Certification in Japanese                   
Marshall University Teaching English as a Foreign Language (TEFL) Certification               
ALLEX Program (formerly Educational Exchange Program) Teaching Japanese as a Foreign Language (TJFL) Certification http://www.allex.org/
---
LEADERSHIP AND VOLUNTEER WORK
American Association of Teachers of Japanese (AATJ)  https://www.aatj.org/
Appointed as a representative from American Association of Teachers of Japanese (AATJ) to attend the ACTFL Leadership Initiative for Language Learning (LILL) Summer Institute (Summer 2019)
Ohio Association of Teachers of Japanese (OATJ)   https://oatj.wordpress.com/ 
President (Fall 2015 - Fall 2017)
 
Advocate and sustain an organizational culture conducive to continuous improvement for OATJ members. 

Assist members in development and implementation of curriculum, instruction, and assessment aligned with state and local learning goals.

Recruit guest speakers and organized professional development workshops and conferences including ACTFL Core Practices / High-leverage teaching practices and collaborative session to cultivate statewide Japanese Speech Contest

Promote AATJ J-CAN articulation project in Ohio http://jcanproject.weebly.com/

Network with local organizations to plan various Japanese culture and Japan-related career events: OFLA (Ohio Foreign Language Association), Consulate General of Japan in Detroit, JASCO (Japan-America Society of Central Ohio), IJS (Institute of Japanese Studies) at the Ohio State University
 
Treasurer (Fall 2013 - Fall 2015, Fall 2017 - Present)
Provide detailed and transparent bookkeeping of all transactions in file and created Treasurer's reports for members 

Appointed as a representative from OATJ to attend the Japan Foundation, Los Angeles (JFLA) - American Association of Teachers of Japanese (AATJ) Leadership Training program during the AATJ Annual Fall Conference in conjunction with the annual national convention of ACTFL two years in a row (2014 and 2015).

Served as a liaison between OATJ and the Japan-America Society of Central Ohio (JASCO) to develop the JASCO Career Exploration forum for high school and college students in Ohio every year since 2013.