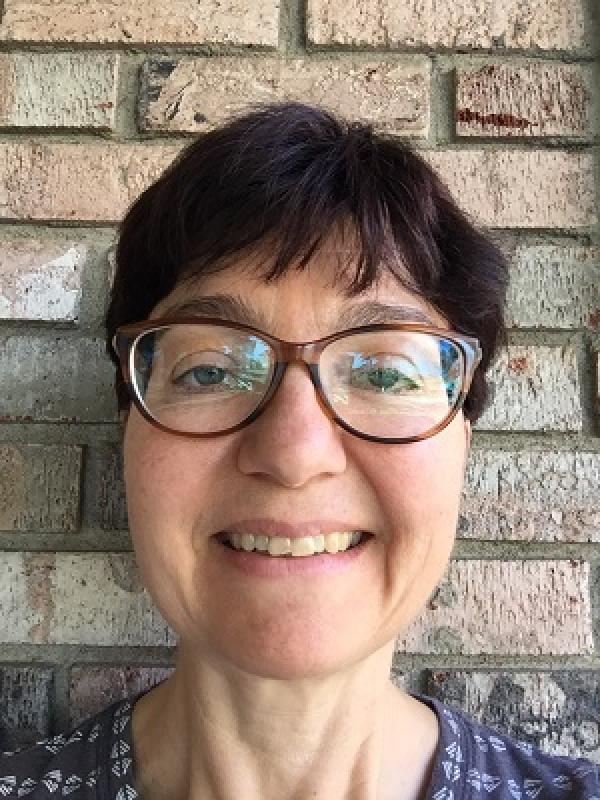 Patricia Sieber (夏颂)
Associate Professor in Chinese
377 Hagerty Hall
1775 College Road,
Columbus, OH
43210
Areas of Expertise
Chinese Literature
Print Culture
Transcultural Studies
Education
M.A., Ph.D. University of California, Berkeley (Chinese literature)
Summer Semester 2015 Office Hours:  No course assigned
Patricia Sieber's primary research interests center on the canon formation, print culture, and cultural translation surrounding early Chinese vernacular genres both in China and in transnational contexts. She is the author of Theaters of Desire: Authors, Readers, and the Reproduction of Early Chinese Song-Drama, 1300-2000, a cross-cultural history of the construction and reception of "Yuan zaju song-dramas." In addition, her essays on early song-drama and sanqu songs have appeared in The Journal of Chinese Literature and Culture, Modern Chinese Literature and Culture, The Berkshire Encyclopedia of Chinese Biography, CHINOPERL , Graven Images and Ming Studies. More recently, she has published articles and book chapters on the transnational fate of vernacular Chinese belles lettres in Europe in Representations, East Asian Society and Publishing, and Towards a History of Translating: and Sinologists As Translators in the Seventeenth to the Nineteenth Centuries. She is currently completing a monograph about the printer and translator Peter Perring Thoms (1790-1855).
Other research interests include the uses of Buddhism in literature as evidenced by work published in The Magnitude of Ming, Monumenta Serica, Journal of Chinese Religions and Contemporary Buddhism. She is also known as the editor of a widely used collection of contemporary Chinese women's short stories entitled Red Is Not the Only Color and has recently contributed to the Cambridge History of Gay and Lesbian Literatures.
She teaches courses on different facets of traditional Chinese literature, including courses on traditional Chinese novels & drama, the intersection of traditional & modern Chinese literature, and comparative literary relations and translation studies.
Her research has been awarded funding from the NEH, ACLS, DAAD and the Chiang Ching-Kuo Foundation among others. She has been a fellow at the Center for Chinese Studies, National Central Library (Taipei), at the Institute for Collaborative Research and Public Humanities (OSU), at the Library of Congress (Washington, D.C.) and the Princeton University Library. She has presented her research in the US, Europe, Russia, China, Taiwan, and Hong Kong and has been interviewed about Chinese literature by The New York Times, the BBC Worldservice as well as by local media.
She is the associate editor for East Asian Publishing and Society and a member of the editorial boards of Journal of Chinese Literature and Culture and Contemporary Buddhism. As a two-time recipient of OSU's East Asian Studies Center National Resource Center (NRC) and Foreign Language and Area Studies (FLAS) grants from the U.S. Department of Education, she directed OSU's East Asian Studies Center (2005-2013) and the Institute for Chinese Studies (2005-2010). Her local arts outreach has been supported by BETHA, OSU Arts and Humanities Research Collaborative Grant, Greater Columbus Arts Council, and the Ohio Arts Council. Internationally, she has been involved with intercultural projects of the Royal Shakespeare Company and the Shakespeare Birthplace Trust.